Our NAATI-certifiedtranslators and interpreters have assisted residents, visitors, businesses and government agencies in creating a welcoming and inclusive community through overcoming language barriers in Townsville.
Get a quote? Contact us via info@translationexpress.com.au or (07) 3172 5327
About Townsville
As a rapidly growing coastal city in North Queensland, Townsville attracts an increasing number of highly skilled migrants. Did you know that it hosts the largest cultural festival in North Queensland, the Townsville Cultural Festival. It brings people of all cultures together in celebration of diversity. The dominant languages other than English here are Filipino/Tagalog, Italian, Mandarin, Malayalam and German.
Are you a local resident or a visitor looking for a qualified translator or interpreter?
We would love to hear from you! We have more than 10 years of experience and our translators and interpreters are certified by NAATI. Our team receives specialised training regularly to ensure you are receiving the best service possible!
Our translators have extensive experience in the following documents.
Academic certificates
Birth certificates
Change of name certificates
Civil partnership certificates
Custody documents
Death certificates
Driver's licences
Divorce documents
Education documents
Employment documents
Family registers
Household registration documents
Identity documents
Marriage certificates
Medical documents
Occupational licences
Passports
Personal letters
Police checks
Powers of attorney
Title deeds
Vaccination documents
Our interpreters specialise in the following areas.
Community consultations
Legal consultations at law firms
Medical consultations in hospitals and clinics
Does your organisation require professional translation and/or interpreting service?
We would love to hear from you! We have more than 10 years of experience in providing interpreting and translation service to a wide range of organisations in Townsville. We take the time to listen to and fully understand your requirement and deliver service on budget and time.
Here are some examples of our projects in Townsville.
Interpreting
Business negotiations
Delegation visits
Education tours
Functions and events
Hearings
International partnerships
Lectures and seminars
Medical consultations in hospitals and clinics
Site tours
Translation
Commercial documents for real estate projects
Legal documents including affidavits, witness statements and evidence
Marketing collaterals
Presentation materials, fact sheets and product disclosure statements for investment companies
Quick, easy and simple!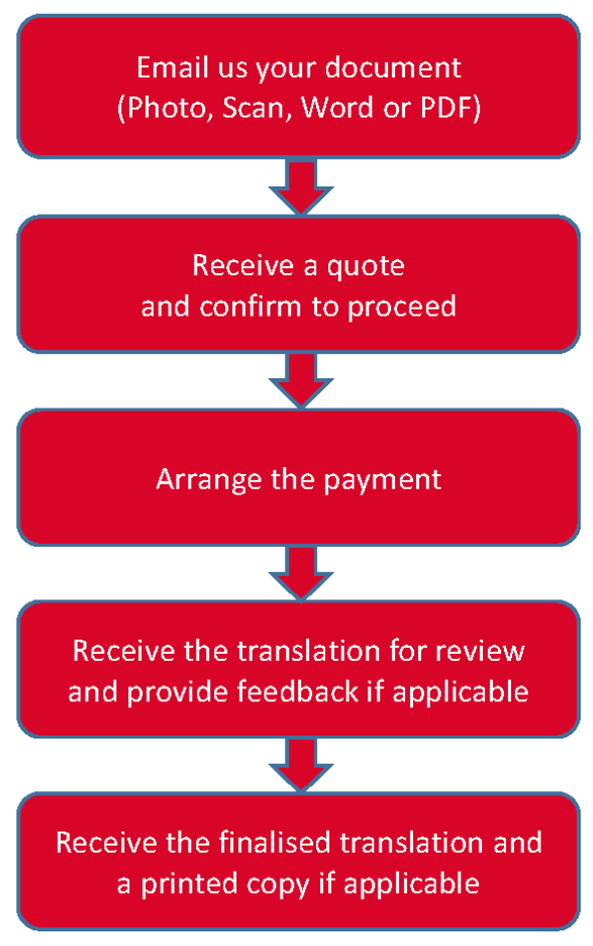 Experienced, knowledgeable and trustworthy
More than ten years of experience
Extensive local knowledge
A panel of NAATI certified translators and interpreters in Queensland
A team of professional and experienced project coordinators
Need a professional translator or interpreter?
Email: info@translationexpress.com.au
Phone (9 am to 5 pm, Monday to Friday): (07) 3172 5327
Mobile (after hours): 0431 518 314