We have a professional team of experienced translators and interpreters in Cairns. We deliver hundreds of projects in Queensland each month and ensure our clients are fully supported throughout their projects with good understanding and clear communication.
Our translators and interpreters in Queensland are certified by NAATI. Our project coordinators are NAATI-certified, specially-trained language professionals. We are passionate about providing the best service possible!
Get a quote? Contact us via info@translationexpress.com.au or (07) 3172 5327
About Cairns
Cairns has a vast array of multicultural communities playing a vital role in making the region a great place to live, work and play. The most popular languages other than English here include Japanese, Filipino/Tagalog, Mandarin, Italian, German, Korean and Punjabi. It also attracts millions of tourists and visitors from Australia and overseas every year. The increased demand from international markets gives rise to many investment opportunities across tourism, education and agriculture where quality language services will be crucial.
We are proud to serve our clients in Cairns by providing highly experienced translators and interpreters in many different languages. Please send us your request if you are looking for a professional translator or interpreter.
We are committed to helping you reach your goal. Our multi-cultural team will bring exceptional knowledge and skills, as well as a great understanding of cross-cultural issues.
Quick, easy and simple!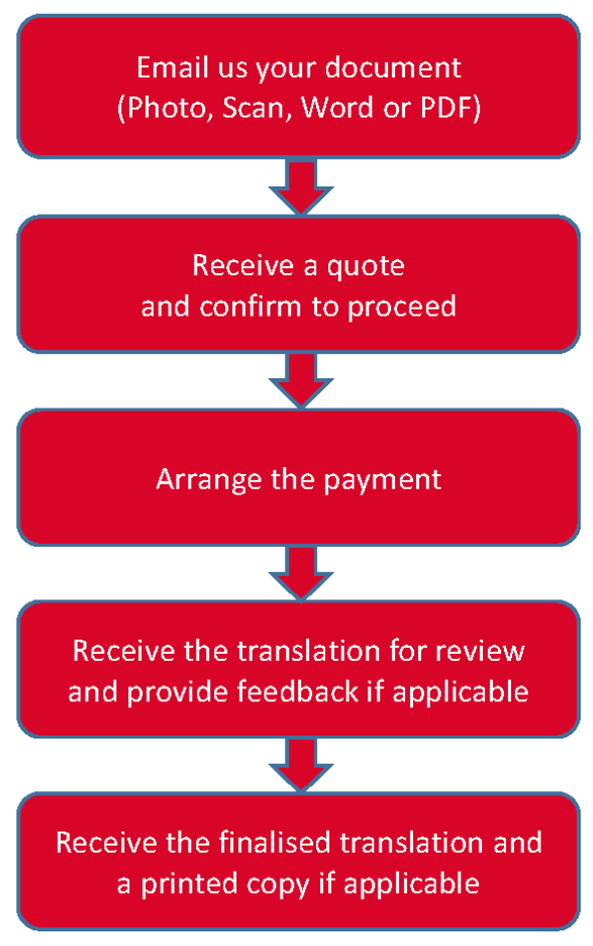 Experienced, knowledgeable and trustworthy
More than ten years of experience
Extensive local knowledge
A panel of NAATI certified translators and interpreters in Queensland
A team of professional and experienced project coordinators
Need a professional translator or interpreter ?
Email: info@translationexpress.com.au
Phone (9 am to 5 pm, Monday to Friday): (07) 3172 5327
Mobile (after hours): 0431 518 314