We provide NAATI certified Persian translators and interpreters across Australia including Sydney, Melbourne, Brisbane, Adelaide, Perth, Darwin and Hobart. The majority of them have tertiary qualifications and more than 10 years of work experience in a range of areas such migration, healthcare and law.
There are more than 50,000 Persian speakers in Australia, representing 0.3% of the entire population. They are concentrated in large cities, such as Sydney, Melbourne and Brisbane. The largest number of Persian speakers in Australia was born in Iran.
Our translators have extensive experience in translating personal documents including passports, ID documents, driving licences, birth certificates and medical certificates. Our interpreters are highly skilled in facilitating communication during medical and legal consultations.
What are the main varieties of Persian?
As one of the oldest languages, Persian has many dialects. You might have heard some words such as "Farsi", "Dari" and "Hazaragi", but are not sure if they are actually Persian. Here is a brief summary for you.
"Farsi" is the Persian language spoken in Iran;
"Dari" is the Persian language spoken in Afghanistan;
"Hazaragi" is the Persian language spoken by Hazara people in Afghanistan;
"Tajiki" is the Persian language spoken in Tajikistan.
The dialectal variation between Farsi and Dari has been compared to that between European French and Canadian French. Hazaragi is an eastern variety of Persian closely related to Dari. They are mutually intelligible.
Since there are so many dialects, how do I choose aninterpreter who is able to understand me as a Persian speaker or the Persian speaker I want to talk to?
When you send us a booking request, please advise us of the country you come from or the other party comes from and we will try to provide an interpreter from the same country. If a few dialects are used in the country, we will arrange a brief phone call between you or the other party and our interpreter to ensure that our interpreter is able to assist. If the selected interpreter is unable to do so, we will arrange another interpreter who is familiar with the specific dialect.
Quick, easy and simple!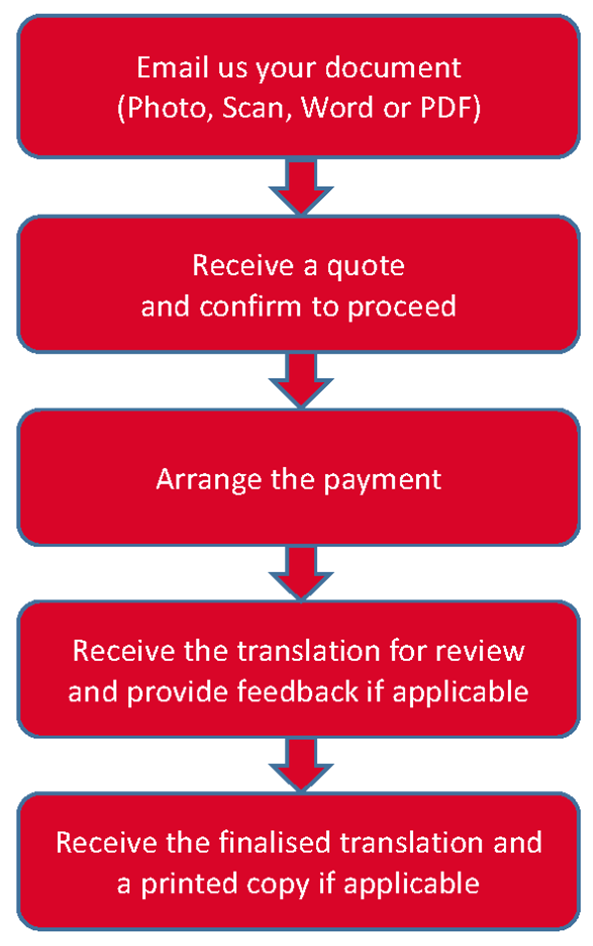 Experienced, knowledgeable and trustworthy
More than ten years of experience in the areas of
Extensive local knowledge
A panel of NAATI certified translators and interpreters in Australia
A team of professional and experienced project coordinators
Need a professional interpreter or translator?
Please email info@translationexpress.com.au.
For urgent requests, please click here for our phone numbers.