Our NAATI-certified translators and interpreters have made great contributions to creating a welcoming and inclusive community in Toowoomba through overcoming language barriers. We are proud to continue to service the multi-cultural community by providing document translation service together with onsite and offsite interpreting service.
Are you looking for a translator or interpreter to facilitate cross-cultural communication? If so, we would love to hear from you. We take the time to listen to you and are dedicated to finding the best language solution.
Contact us now via info@translationexpress.com.au or (07) 3172 5327
About Toowoomba
As the second largest inland city in Australia, Toowoomba has made great achievements in welcoming and settling migrants from around the world. It holds an annual Toowoomba Languages and Cultures Festival, which attracts around 20,000 visitors. According to the latest Census data, the top 5 languages other than English spoken at home are Mandarin, Arabic, Dinka, Afrikaans and Punjabi.
Here are some examples of our projects in Toowoomba.
Interpreting
Business negotiations
Delegation visits to Queensland government departments and non-government organisations
Education tours of Toowoomba Wellcamp Airport
International partnerships of Toowoomba Regional Council and CSIRO
Lectures and seminars in University of Southern Queensland
Legal consultations at law firms
Medical consultations in hospitals and clinics
Translation
Commercial documents for real estate projects
Legal documents including affidavits, witness statements and evidence
Marketing collaterals of Farmscan AG
Quick, easy and simple!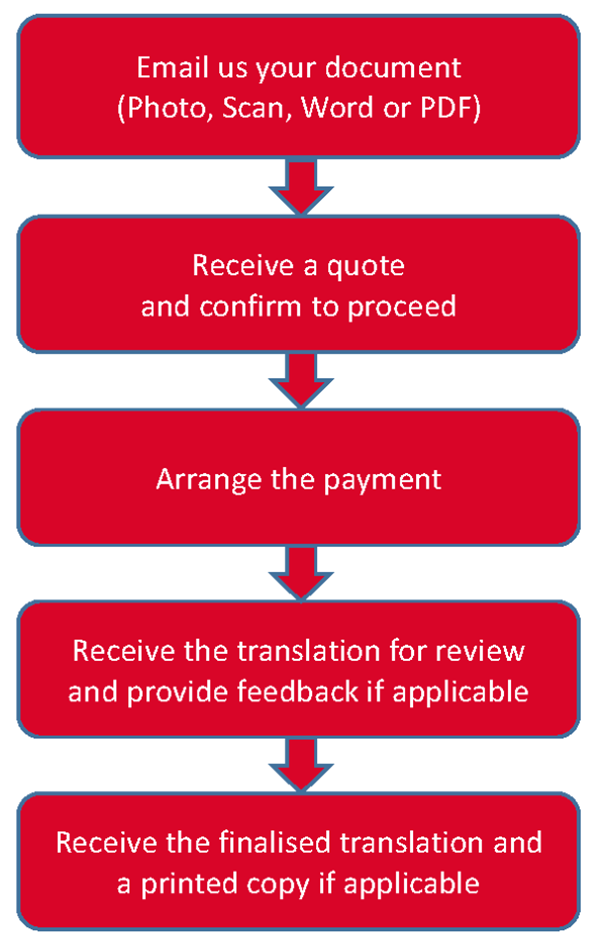 Experienced, knowledgeable and trustworthy
More than ten years of experience
Extensive local knowledge
A panel of NAATI certified translators and interpreters in Queensland
A team of professional and experienced project coordinators
Need a professional interpreter or translator?
Email: info@translationexpress.com.au
Phone (9 am to 5 pm, Monday to Friday): (07) 3172 5327
Mobile (after hours): 0431 518 314