We provide residents, businesses and government agencies in Melbourne with high quality translation and interpreting services. Our translators and interpreters are highly-skilled, NAATI-certified professionals. They are passionate about helping you bridge the language gap.
Get a quote? Contact us via info@translationexpress.com.au or (03) 9005 6125
About Melbourne
Melbourne has a culturally diverse populaton. 58% of the residents have either both or one parent born overseas. About one third of families here speak two or more languages. The top languages other than English are Mandarin, Vietnamese, Greek, Punjabi, Italian, Arabic and Cantonese. Melbourne is also one of the best cities in the world for international students. According to Study Melbourne, more than 200,000 students around the world call Melbourne home. An increasing number of businesses here benefit greatly from international trade.
Here are some examples of our projects in Melbourne.
Interpreting
Education tours of the Parliament House of Victoria
Hearings at Melbourne Magistrates Court and Supreme Court of Victoria
International partnerships of Swinburne University of Technology
Lectures and seminars in RMIT University and the University of Melbourne
Medical consultations in hospitals and clinics
Translation
Legal documents including affidavits, witness statements and evidence
Marketing collaterals of Avani Melbourne Central, Mecca, QV Melbourne, the Hotel Windsor and the National Gallery of Victoria
Video subtitling for Growland and Charter Bond
Translation and voice-over projects for Transport Accident Commission
Quick, easy and simple!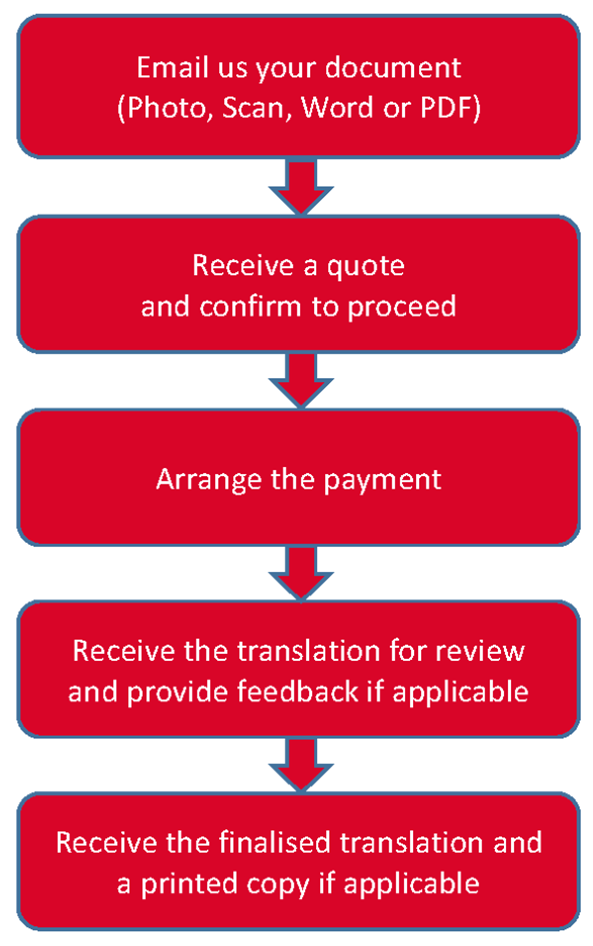 Experienced, knowledgeable and trustworthy
More than ten years of experience
More than 60 languages
Extensive local knowledge
A panel of NAATI certified translators and interpreters in Melbourne
A team of professional and experienced project coordinators
Need a professional translator or interpreter?
Email: info@translationexpress.com.au
Phone (9 am to 5 pm, Monday to Friday): (03) 9005 6125
Mobile (after hours): 0431 518 314