Welcome to Translation Express!
Our NAATI certified Italian translators and interpreters are keen to assist you. We have a team of highly skilled linguists throughout Australia including Sydney, Melbourne, Brisbane and Perth. We have good local knowledge of Australian culture, phrases and slang. Most of our translators also work as interpreters and understand the importance of tone, syntax and nuance.
Our translators have extensive experience in document translation. Some examples are listed below:
Birth Certificate
Driver's Licence
Marriage Certificate
Medical Certificate
Police Check
Police Report
Our interpreters have attended legal hearings and trials, medical appointments and business meetings to facilitate communication between professional practitioners and Italian-speaking residents and visitors.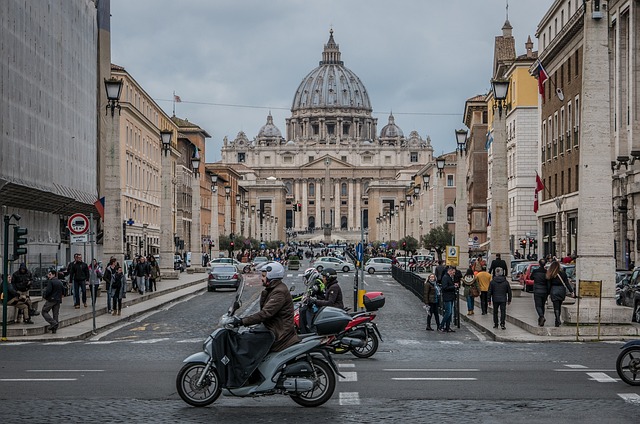 What are the varieties of Italian?
Italian, besides being the official and national language of Italy, is also an official language of Switzerland, San Marino, the Vatican City and Istria. It is spoken by over 85 million people globally.
The standard Italian used today is based on the Tuscan dialect which was adopted as the official language in the 19th century. There are many dialects of Italian, but not all of them are mutually intelligible. In fact, all the varieties were developed independently from Latin. Although some of the varieties are called dialects, they are essentially different languages.
Did you know?
Italian is one of Top 10 languages spoken in Australia. Italo-Australian is an Italian dialect developing in Australia which is spoken by Australians of Italian descent.
Italian is considered the universal language of music, especially classic music. Some familiar Italian loanwords in English are cappella, orchestra and soprano. For a musician or music lover, learning some Italian is indeed necessary!
Dante, an Italian writer, is often referred to as the "Father of the Italian language". Dante's epic poem "The Divine Comedy", which was written in the Tuscan dialect in the late Middle Ages, left an ineradicable mark on the Italian language and helped position Tuscan dialect as the basis for the Italian used today.
Quick, easy and simple!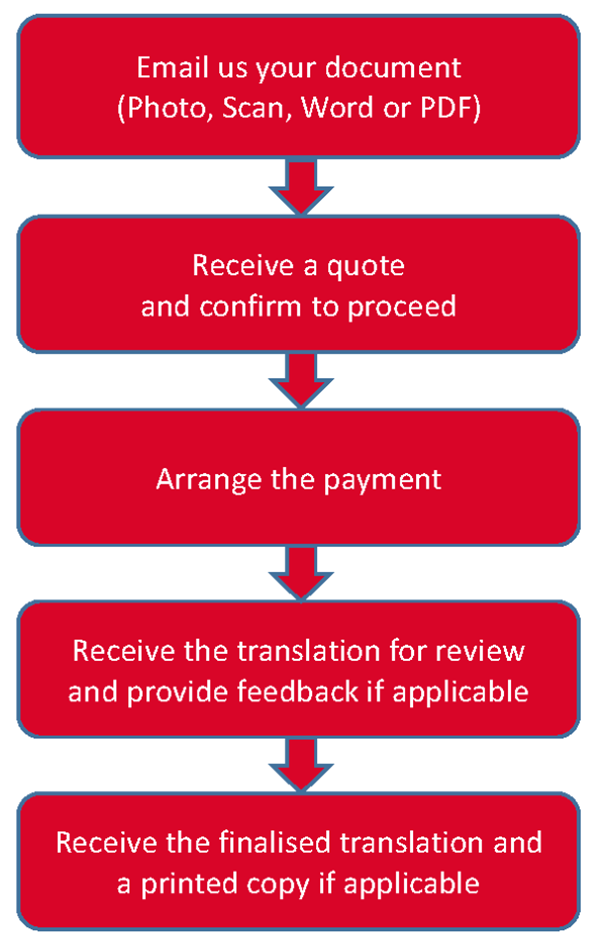 Experienced, knowledgeable and trustworthy
More than ten years of experience in the areas of

education
health care
immigration
law
social work

Extensive local knowledge

live and work in communities
tertiary-educated in Australia
engage in continuing professional development

A panel of NAATI certified translators and interpreters

verified and approved by local authorities
strictly follow the Code of Ethics

A team of professional and experienced project coordinators


take the time to listen to and fully understand you

deliver service on budget and time
value your feedback and respond promptly
Need an interpreter for an appointment?
Please complete our online booking form or email the details of your request to info@translationexpress.com.au.
For urgent requests, please click here for our phone numbers.