Our NAATI-certified translators and interpreters have assisted residents, visitors, businesses and government agencies in creating a welcoming and inclusive community through overcoming language barriers in Sydney.
Get a quote? Contact us via info@translationexpress.com.au or (02) 8011 4009
About Sydney
Sydney is one of the most multicultural cities in the world. According to the 2021 Census, almost 40% of the residents were born overseas. The most common languages in Sydney other than English are Mandarin, Arabic, Cantonese, Vietnamese and Greek.
Here are some examples of our projects in Sydney.
Interpreting (on-site, telephone or video)
Delegation visits to government departments and non-government organisations
Hearings and trials at the District Court of New South Wales, the Supreme Court of New South Wales and Federal Court of Australia
Lectures and seminars in University of Sydney and University of Technology Sydney
Medical consultations in hospitals and clinics
Site tours of Sydney Opera House
Visa interviews at the U.S. Consulate in Sydney
Translation
Course materials of Macquarie University
Commercial documents for real estate projects
Legal documents including affidavits, witness statements and evidence
Presentation materials, fact sheets and product disclosure statements for investment companies
Video scripts of Sydney Airport and theAustralian Export Grains Innovation Centre
Websites of Pro-Invest Group
Quick, easy and simple!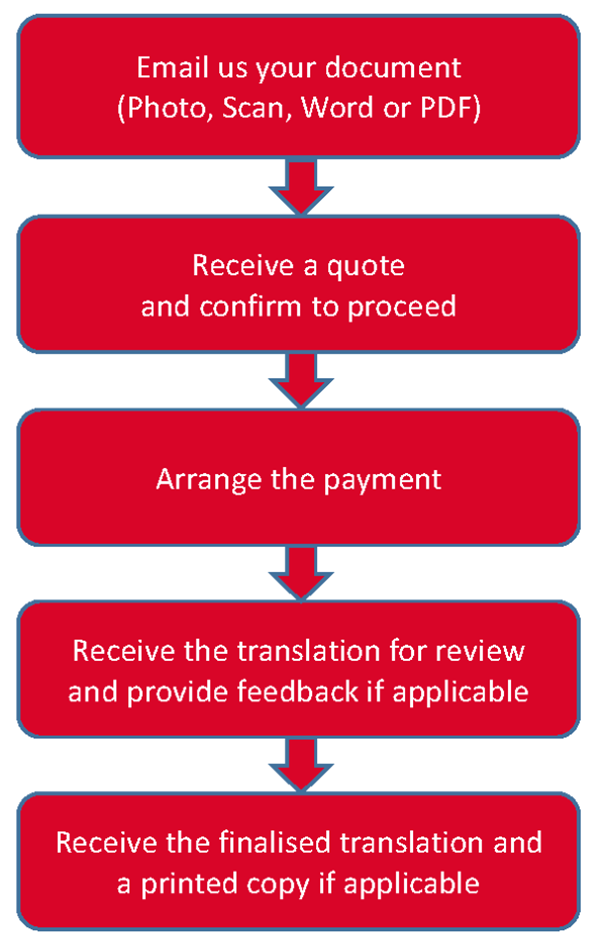 Experienced, knowledgeable and trustworthy
More than ten years of experience
Extensive local knowledge
A panel of NAATI certified translators and interpreters in Sydney
A team of professional and experienced project coordinators
Need a professional translator or interpreter?
Email: info@translationexpress.com.au
Phone (9 am to 5 pm, Monday to Friday): (02) 8011 4009
Mobile (after hours): 0431 518 314