If you are looking for a qualified translator and/or interpreter in Rockhampton, please get in touch with us. Our team of NAATI-certified translators and interpreters will provide you with professional and affordable services. We have extensive experience in translating personal documents for visa and immigration purposes. We have also translated documents for Rockhampton Regional Council in relation to their business missions and investment attraction programs.
Our process is simple and our rates are competitive. It usually takes a few days to complete a translation project, but we understand that you may require a faster turnaround time due to unforeseen circumstances. For example, if you are scheduled for a citizenship interview, but discover that the translation of your birth certificate doesn't meet the requirement the day before. We will be able to provide express service and email you a certified translation within a few hours to 24 hours upon confirmation.
Get a quote? Contact us via info@translationexpress.com.au or (07) 3172 5327
About Rockhampton
Rockhampton is known as an industrial and agricultural centre in Queensland. The event of Beef Australia is held here every three years which attracts over 100,000 visitors. Did you know it is also a large tourist destination and has forstered relations with China, Japan, Singapore and South Korea? Many of the local residents also come from different cultural backgrounds. The most common language other than English here is Filipino/Tagalog followed by Vietnamese, Portuguese, Mandarin, Tamil and Afrikaans.
Quick, easy and simple!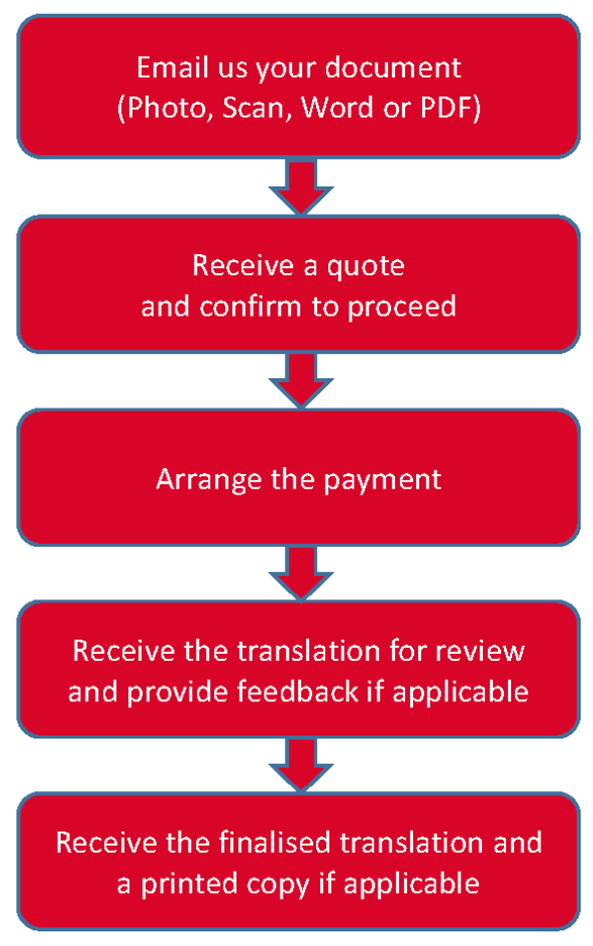 Experienced, knowledgeable and trustworthy
More than ten years of experience
Extensive local knowledge
A panel of NAATI-certified translators and interpreters in Queensland
A team of professional and experienced project coordinators
Need a professional translator or interpreter?
Email: info@translationexpress.com.au
Phone (9 am to 5 pm, Monday to Friday): (07) 3172 5327
Mobile (after hours): 0431 518 314