We are headquartered in Brisbane with a professional team of experienced translators, interpreters and project coordinators. The majority of our translators and interpreters in Brisbane are certified by NAATI.
We deliver hundreds of projects each month and ensure our clients are fully supported throughout their projects with good understanding and clear communication. We are passionate about providing the best service possible!
Get a quote? Contact us via info@translationexpress.com.au or (07) 3172 5327
About Brisbane
Brisbane is a thriving and progressive multicultural city. A quarter of its residents were born overseas, with more than 17 per cent of households speaking a language other than English at home. The top five languages are Mandarin, Vietnamese, Cantonese, Filipino/Tagalog and Spanish. The multicultural population makes it a unique and exciting place place to live and visit.
It is also the perfect host city for conferences, business meetings and major events. The Asia Pacific Cities Summit and Mayors' Forum was initiated by Brisbane City Council more than 20 years ago. It attracts many businesses and government officials around the world and provides a great platform for international engagement. The annual Asia Pacific Screen Awards initiated by Brisbane City Council has been a driving force in promoting cross-cultural communication.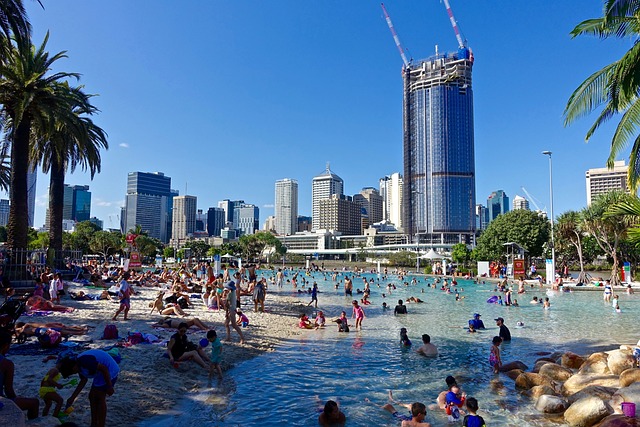 Here are some examples of our projects in Brisbane.
Interpreting
Education tours of Brisbane Airport, Brisbane Technology Park, Port of Brisbane and the Translational Research Institute
Functions and events including ANZ mid-autumn festivals and the Asia Pacific Screen Awards
Hearings and trials atBrisbane Magistrates Court, Brisbane District Court, Brisbane Supreme Court and Federal Circuit Court
International partnerships of Brisbane City Council
Lectures and seminars in Griffith University, Queensland University of Technology, University of Queensland and TAFE Queensland
Medical consultations in hospitals and clinics
Site tours of Queensland Parliament House and Brisbane City Hall
Translation
Course materials of Queensland University of Technology
Legal documents including affidavits, witness statements and evidence
Marketing collaterals of Avocados Australia, XXXX Brewery, Brisbane BMW and Brisbane Convention & Exhibition Centre
Official documents and letters of Queensland Human Rights Commission
Presentationan materials, fact sheets and product disclosure statements for investment companies
Technical proposals of MEC Mining
Websites of Canstar Blue
Quick, easy and simple!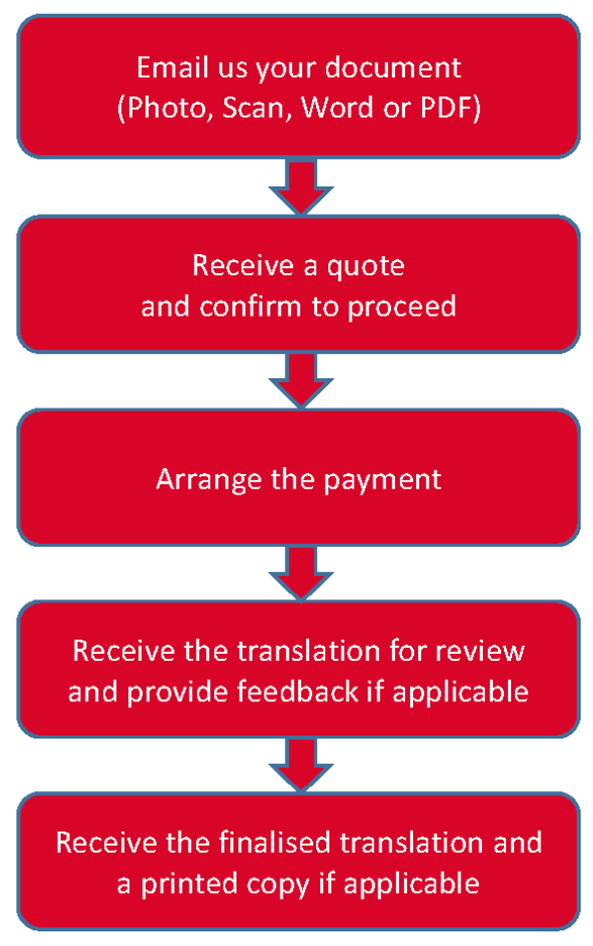 Experienced, knowledgeable and trustworthy
More than ten years of experience
More than 60 languages
Extensive local knowledge
A panel of NAATI certified translators and interpreters in Brisbane

A team of professional and experienced project coordinators
Need a professional translator or interpreter?
Email: info@translationexpress.com.au
Phone (9 am to 5 pm, Monday to Friday): (07) 3172 5327
Mobile (after hours): 0431 518 314