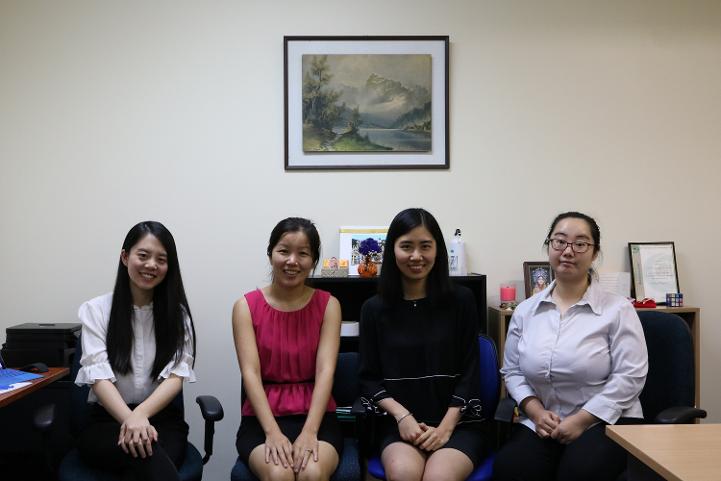 Frequently Asked Questions
General Questions
1. What services do you provide?
We provide interpreting and translation services, as well as typesetting and subtitling. For a full list of languages, see our Services page.
2. What payment methods do you offer?
Payment must be received before the project can commence. We accept bank transfer, cash, credit card and Wechat Pay. A 3% surcharge applies for credit card payments.
3. Are your interpreters/translators certified by NAATI?
Yes. All of our interpreters and translators are NAATI certified. All our translations are also quality checked to provide additional quality assurance.
Interpreting Questions
1. What kind of interpreting service do you provide?
We provide on-site and phone interpreting in a community or conference setting, as well as all forms of interpreting - consecutive, simultaneous and whisper.
2. How do I book an interpreter?
Please email us with your requested booking details, including date, time, location, type of interpreting, topic and a point of contact. For urgent (next day) requests, please ring our team.
3. Is there a minimal booking time?
Yes. The minimal booking time is 1.5 hours for community interpreting and 2hours for conference interpreting.
4. Is there a travel surcharge for interpreting service?
There is no surcharge for travel time if a location is within 20 km of our office or where our interpreters are based. If not, travel fees will be charged based on the distance.
5. Can I book an interpreter for an appointment outside business hours?
Yes. An additional 50% surcharge will apply for after-hours service.
6. What is your cancellation policy?
Requests for cancellation of services must be made at least 2 business days prior to date of service, or payment of contracted hours will be required. If you book our interpreting service for an assignment which lasts more than 2 days, a longer notice period of up to 5 business days may apply. We will provide the detailed cancellation policy in our quote.
Translation Questions
1. Can you provide a NAATI-certified translation?
If you require NAATI certification, please let us know when you place your order. We will sign our translations with our NAATI stamps affixed.
2. How long does it take to translate my document?
The standard turnaround time for a one-page certificate is two or three business days. We also offer express service for urgent requests and sometimes are able to deliver an electronic copy of the translation on the same day or within 24 hours; however, there will be a surcharge of up to 50%.
3. How much do you charge for a translation?
Our quote is based on word count, language complexity, urgency and formatting requirements. We charge per 100 words of an original document. An addition cost for typesetting may apply if the required format of the translated document is not in MS Word.
4. Do I need to show my documents at your office?
No, you can simply email an electronic copy of your document to us.
5. How will you deliver a translated document?
We will email you an electronic copy of the translated document. If you require a hard copy, we will post it to you on the same day or the next business day.
6. Can I request for more than one original copy of the translation?
Yes, for a small surcharge per extra copy.
7. Is there a validity period of certified translations?
No, a certified translation will remain valid permanently. You may notice a "valid to" date on the stamp affixed to a certified translation. This is the date that a translator needs to renew their credentials.